Web Development
Does your website make a great first impression? Solve key problems? Drive sales? Does fixing it give you heartburn? We make websites that make people happy.
Our clients expect cost-effective high-yield marketing programs. They can't afford risky bets. We use web analytics, lead attribution, call tracking, and other insights to make smart moves and keep you informed.
Introduce your product or service to motivated customers at the moment they're ready to act. Enjoy greater search engine visibility through SEO and paid Search/PPC programs.
Your brand is at the heart of everything you do. It's at the heart of everything we do too. Need help telling your brand story, or raising your brand's profile?

Reach new customers and old using image ads, videos, and retargeting served across the Web to all devices. Build target audiences using customer data, interests, web history, and more.
Web Development
Analytics
Search Marketing
Branding
Display Advertising
AWS Development
Web App Development
Blockchain
UI/UX Designs
Mobile App Development
Open Source CMS
Microsoft Programming

Ecommerce Development

Cloud Services
ERP Solutions
We have 75+ developers working with different technologies. We have a standardized Software Development methodology which helps us provide cost-effective and efficient software solutions to virtually any industry.
Working with Major Brands and SMEs, offers flexible engagement & pricing models globally. 
With your new logo design, we focus on these 5 basic principles
Simplicity: Is the design simple and clean enough to be flexible and easily recognizable? is it not too busy, distracting, or confusing?
Memorability: Is it quickly recognizable? Will people only have to spend a second or two thinking about it to get it?
Timelessness: Will it still be a great logo in 10, 20, or even 50 years?
Versatility: Does it scale to different sizes without losing quality? Will it work across various media and within different contexts?
Appropriateness: Does it resonate with the desired audience?
LISTEN
ADVISE
EXECUTE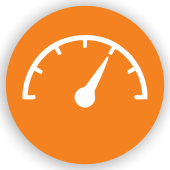 MEASURE